OFFLINE MEDICAL SCRIBING SERVICES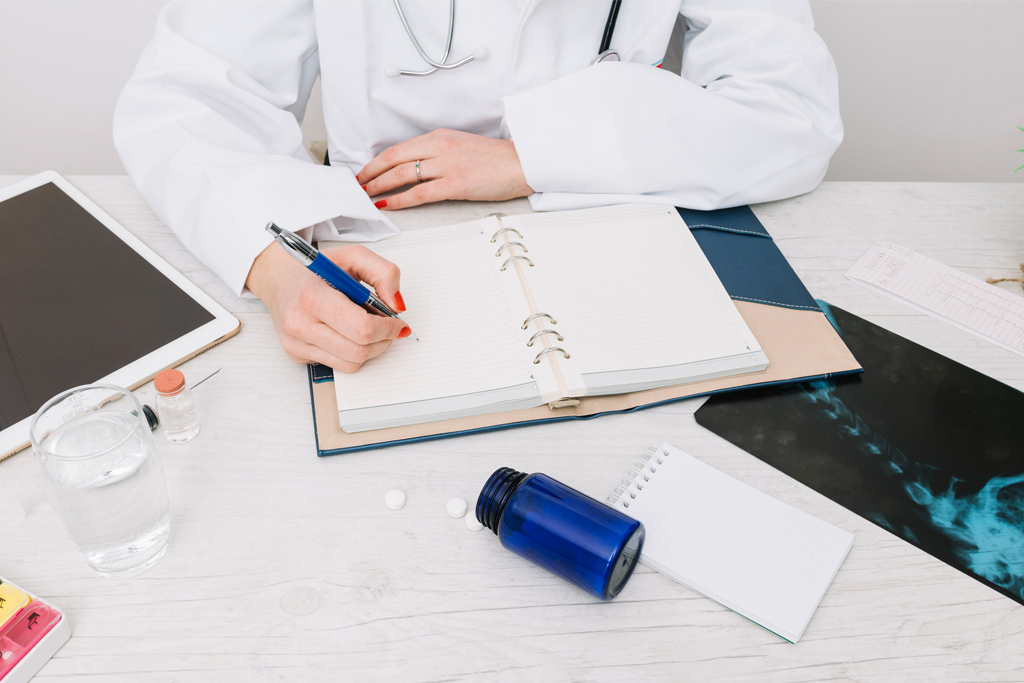 Offline Medical Scribing Services
Offline medical scribing is an advanced process compared to conventional medical scribing. Whilst generally conventional medical scribing is done real-time, offline medical scribing is performed on recorded audio, and therefore minimizes/eliminates some of the challenges of real-time medical scribing like quality of charts, hesitancy from self-conscious patients and often a cause for distraction to the physician-patient encounter. On the other hand, offline medical scribing service provides similar benefits (to conventional medical scribing) by helping reduce physician burnout. Offline medical scribing also has an advantage over conventional medical scribing as it helps a more optimal utilization of the medical scribing workforce.
Well experienced documentation specialists at Pennhealth engage in preparation of charts and upload into EHR within the turn-around time as specified by providers without compromising quality. Advanced speech recognition software and seamless workflow helps in meeting shortest of turn-around time requirements.
Physician-patient encounters are recorded (audio) in the background and then a draft is generated with the help of speech recognition software. These then serve as the inputs for offline medical scribes to perfect the charts and upload into EHR for provider's authorization within specified turnaround times.
Pennhealth Informatics was founded in 2017, offers 24/7 transcription, scribing, coding & billing services to hospitals, clinics and physicians across the United States.