MEDICAL TRANSCRIPTION SERVICES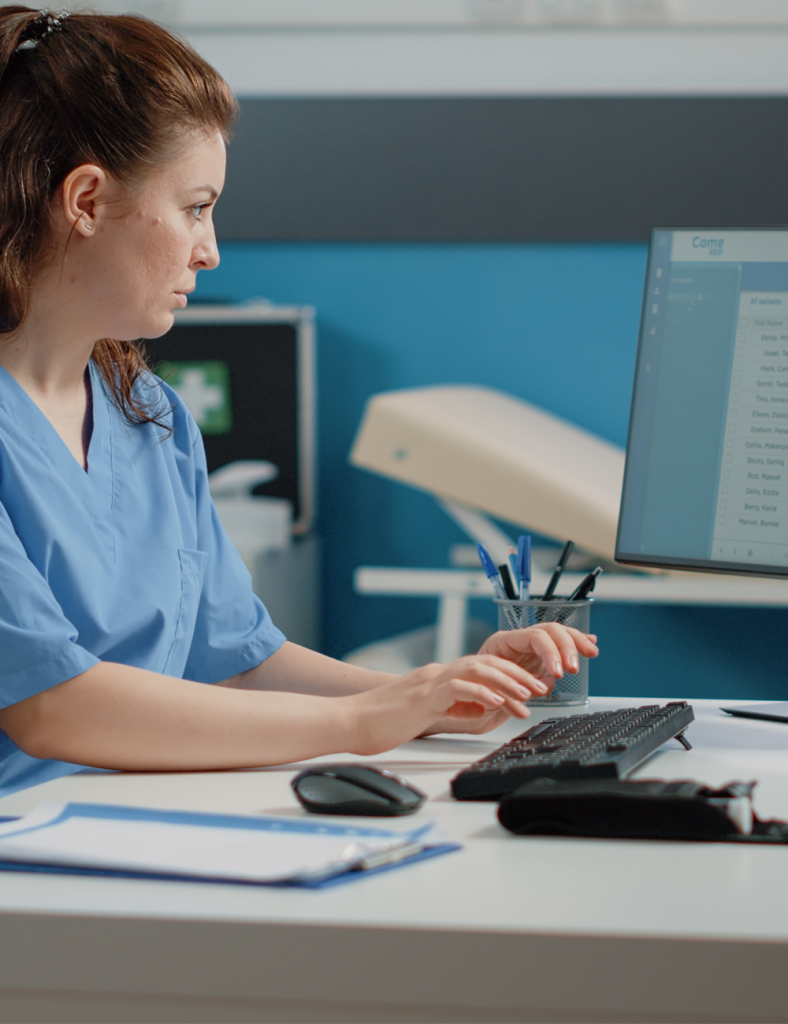 We offer a wide range of dictation and transcription services.
Pennhealth provides all kinds of medical transcription services, from Orthodox transcription to platform based online transcription to v-EHR, to hospitals, clinics, and physicians in the U.S. and other European countries.
We believe in producing quality work and has grown into a leading medical transcription service organization (MTSO). We can deliver quality in a turn-around time (TAT), provided without compromise, after understanding our clients' needs.
Fast, Accurate, and Secure Medical Transcription Services from PennHealth Informatics
The goal of medical transcription is to complete more work faster and more accurately. But providing accurate and timely transcription services is difficult because of the frequently altering health care regulations with strict deadlines. Our medical transcription services are created with 100% accuracy in mind, considering current regulations. As one of the top Healthcare Business Process Outsourcing Companies, we are experts in providing specialized medical transcription services tailored to our customer's requirements. To ensure efficient and long-lasting results, we match our clients' workflow, preferences, and specialization with our practice management systems.
The quality and experience of our transcriptionists and our process-focused workflow are two of the main factors that make us one of the best medical transcription companies in the sector. We employ highly skilled and experienced transcriptionists and provide them with the most cutting-edge equipment and dictation software. We support this with a structured and efficient process flow that aims to achieve the overarching goal of providing high-quality services with short turnaround times.
Great Standard Is the Output of Great Processes.
Effective Time Management
Improve Quality of Care
Variable Inputs
Minimal Impact
Improved Accuracy
Maximized Patient Satisfaction
Enhanced Patient Privacy
Reduced Expenses
Quicker Documentation
DATA SECURITY
Our HIPAA-compliant, technology-enabled security system ensures patient confidentiality and prevents data loss. Our production floors are secured with Biometric access and closed circuit television monitoring. Auto screen locks and firewalls prevent unauthorized access to data. Our malware protection technology is regularly updated to counter external threats.
Pennhealth Informatics was founded in 2017, offers 24/7 transcription, scribing, coding & billing services to hospitals, clinics and physicians across the United States.