VIRTUAL MEDICAL SCRIBING SERVICE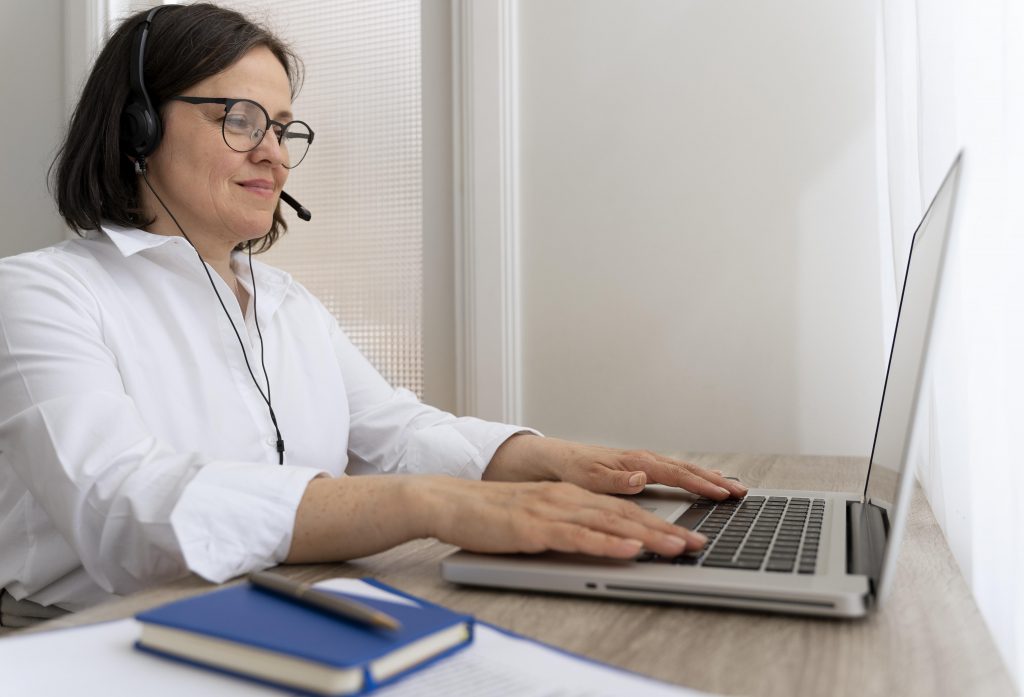 Virtual Medical Scribing Service
PennHealth Informatics provides specialized medical scribing services that allow clinics and health centers to ease provider burnout while increasing revenue and lowering documentation burdens.Our in-house coders review and verify all the documents to ensure precise and concise documentation.
Medical scribes assist clinicians in providing high-quality care by implementing intelligent clinical operations through the HIPAA compliance board and using Virtual Medical Scribe Services to maintain accurate documentation on patient charts on a tight budget.
Fast, Accurate, and Secure Medical Scribe Services from PennHealth Informatics
Medical scribes are experts who enter physician dictations and patient encounters into a patient's medical records. The amount of time a physician spends documenting a patient's Electronic Health Record (EHR) can be significantly decreased using a medical scribe. Historically, medical scribes would travel with doctors to appointments to record the patient's records. The easiest and most economical way to connect your EHR platform with conventional medical transcription is through virtual medical scribes. In addition to learning how to use new technology, EHR charting and data entry require you to review and edit your own notes before entering them. Allow one of our online medical scribes to handle this additional work so you can devote more time to caring for patients and your personal life.
PennHealth is one of the top medical service organizations offering virtual medical scribes for medical communities. One of the leading medical service organizations offering virtual medical scribes for medical communities is PennHealth. When doctors require Scribes, we record patient data; our team is only a tap away and is prepared to listen to you, add everything needed, and consult with doctors for additional updates.
How Can Hiring a Scribe Help You?
From implementation to successful delivery, we will take care of your scribing needs so you can increase your patient-per-hour output. Hiring a Scribe helps you in different ways:
Increased Productivity
Improved Accuracy
Maximized Patient Satisfaction
Reduce Patient Wait Time in the Waiting Room
Decreased Physician Fatigue
Quicker Documentation
Lower Cost of Documentation
Spend More Time on Patient Care
Spend Less Time on Administration
Increase Accuracy
DATA SECURITY
Our HIPAA-compliant, technology-enabled security system ensures patient confidentiality and prevents data loss. Our production floors are secured with Biometric access and closed circuit television monitoring. Auto screen locks and firewalls prevent unauthorized access to data. Our malware protection technology is regularly updated to counter external threats.
Pennhealth Informatics was founded in 2017, offers 24/7 transcription, scribing, coding & billing services to hospitals, clinics and physicians across the United States.